FTC: GadgetBond.com is supported by readers like you. Our editorial team carefully selects all products recommended on our site. As an affiliate, we may receive compensation for purchases made through links on our site, at no additional cost to you. This helps us keep our website running. For more information, please read our ethics statement. Please note that pricing and availability are subject to change.
Meta Quest 2 (formerly Oculus Quest 2) is still one of the best VR headsets available today. For a limited time, you can buy a new one as a Meta Quest 2 Holiday Bundle for $349 instead of $399.99, a $50 savings. This Holiday Bundle includes two free games: Resident Evil 4 (worth $39.99) and Beat Saber (worth $29.99).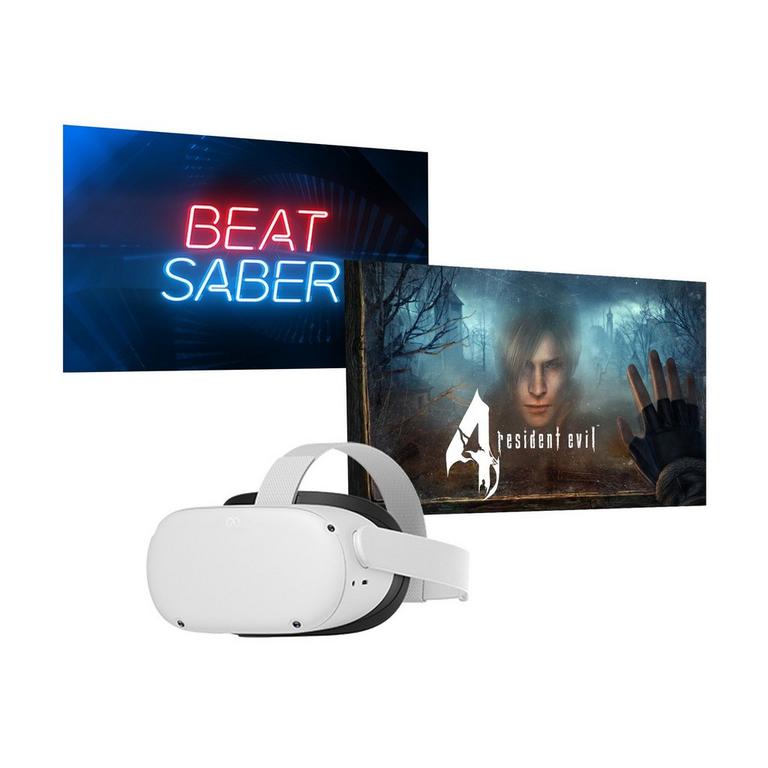 $438.96
11 new from $438.96
1 used from $399.99
as of Jan 25, 2023, 9:44 AM UTC
Read the promotional terms and conditions below:
The Meta Quest 2 VR headset is a standout since it features a high-resolution display and a number of apps. Quest 2 is compatible with Facebook and Meta VR. The grey headgear includes two handheld joystick controllers and a three-hour battery life. The headset also has a refresh rate of 90 hertz, which is equivalent to many gaming laptops and is fast enough to outperform most games that are yet to be released on the system.
Quest 2 is a game in the making. You'll have more than enough memory to add a few titles to your library with 128GB (you get 125GB). If Resident Evil 4 is your first VR experience, expect heart-pounding jump scares, while the ever-popular Beat Saber will just improve your VR activity levels.