Marvel Studios' "I Am Groot" will premiere on August 10th exclusively on Disney+. The Baby Groot himself is the center of the animated series of shorts, with Vin Diesel reprising his role as the adorable anthropomorphic sapling's voice.
In a tweet, Marvel Studios teased the next series by releasing an official poster with Baby Groot chilling out atop one of Peter Quill's (played by Chris Pratt) iconic Walkman headphones. He's lying down next to a palm tree-shaped air freshener, which reveals just how small he is, with two four-eyed penguin-like animals peeking out from behind him (who are even smaller than Baby Groot). These two mischievous-looking animals haven't been in any of The Guardians of the Galaxy films, but they appear to have a part in the new series.
Apart from the poster, Marvel and Disney+ haven't said much about the series, except that it would "follow Baby Groot's glory days growing up, and getting into trouble among the stars," according to Marvel.
I Am Groot will premiere on Disney+ on August 17th, right before She-Hulk: Attorney at Law. It's the first original Guardians of the Galaxy spinoff, but it won't be Disney's last. Disney will release a live-action Guardians of the Galaxy Holiday Special, which will be available exclusively on Disney+ in December.
Check out the official poster of "I Am Groot."
Also, check out the Groot's action figures and LEGO toys: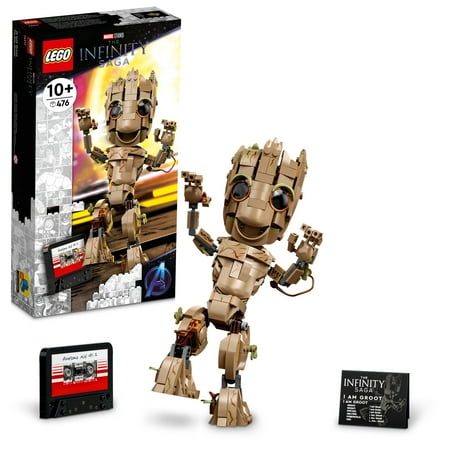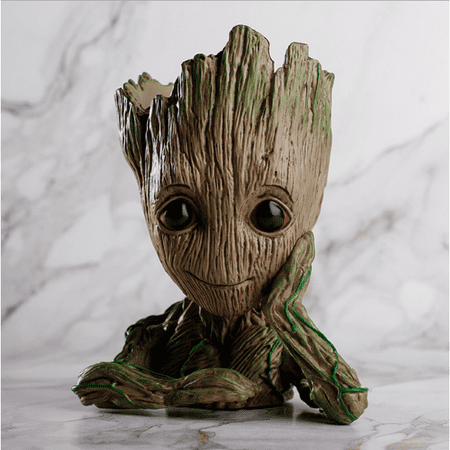 ---
Powered by