Beats unveiled today their new Beats Fit Pro earphones for daily lifestyle with a $199.99 price tag, which are available for pre-order in Black, White, Sage Gray, and Stone Purple colors and will be shipped through November 5th. Beats Fit Pro is a breakthrough in all-day fitness earphones, with three listening modes, auto play/pause, sweat- and water-resistant earbuds (IPX4), and all of the amazing capabilities offered by the Apple H1 chip.
Beats Fit Pro Features
The new Beats Fit Pro comes with an all-new flexible wingtip to keep your earbuds secure in your ear and provide high-quality acoustic performance. The earphone wingtip was created by taking measurements from hundreds of ears in order to obtain the ideal combination of soft, pliable material wrapped around a strong core for a comfortable and stable fit on any ear shape or size.
The Beats Fit Pro uses an all-new proprietary transducer to offer powerful sound in a small package, while a revolutionary vent system reduces treble distortion across the flexible diaphragm. The innovative acoustic construction of the Beats Fit Pro, paired with Beats' unique tuning, gives outstanding dynamic range and clarity across the frequency curve for an expressive, powerful, and balanced listening experience.
Users have complete control over their sound experience with three listening modes. Outward-facing and inward-facing microphones work together to reduce undesirable ambient sounds with targeted anti-noise, even as the sounds around you change when using Active Active Noise-canceling (ANC). The ANC in the Beats Fit Pro adapts in real-time, up to 200 times per second, to account for variations in fit and movement.
When you need to hear what's going on around you, simply press the 'b' button on each earbud to activate Transparency mode. Adaptive EQ is enabled when both ANC and Transparency are disabled. The inward-facing microphone in each earbud, powered by Apple's computational audio, listens to the music you're hearing and automatically tunes the low and mid-frequencies to the shape of your ear for greater sound quality and a consistent listening experience.
The Spatial audio with dynamic head tracking creates an immersive, theater-like experience for 5.1, 7.1, and Dolby Atmos content. The gyroscopes and accelerometers in both Beats Fit Pro and your iPhone or iPad are utilized to track and compare the motion data of your head and device. The sound field is then remapped so that it remains tethered to the device even when you shift your head. On Apple Music, you can listen to music that moves with you from artists like James Blake, Billie Eilish, Lizzo, Kacey Musgraves, Roddy Ricch, Don Toliver, and many more. Dolby Atmos tracks will automatically play on all Beats wireless headphones, including the Beats Fit Pro.
When earbuds are placed in or removed from your ears, Beats Fit Pro uses skin-detect sensors to automatically play/pause content. The 'b' button controls music (pause/skip/back), calls, and switching between listening modes. During phone calls, the earbuds use beamforming microphones to target your speech, as well as an internal microphone and voice accelerometer, to filter out surrounding noise and create a natural conversation experience with the caller on the other end.
For iPhone users, the Apple H1 chip provides a seamless ecosystem experience that includes one-touch pairing, an ear tip test to ensure the optimal fit, Automatic Switching between iCloud devices, Audio Sharing, hands-free access to "Hey Siri," and Find My in iOS.
Battery Life
When using ANC or Transparency mode, the Beats Fit Pro can provide up to 6 hours of listening time. The carrying case, on the other hand, charges through USB-C and adds 21 hours of battery life, giving you up to 27 hours of combined listening. Each earbud provides 7 hours of listening time in Adaptive EQ mode and 30 hours with the case. When you're short on time, a 5-minute Fast Fuel charge provides 1 hour of playback.
Beats Fit Pro price and availability
Customers can pre-order the Beats Fit Pro now at Apple.com, Best Buy (USA), and B&H Photo and it will ship through November 5th. It is available in Black, White, Sage Gray, and Stone Purple colors, and it starts at just $199.99 in the US. New users will also receive a free six-month subscription to Apple Music.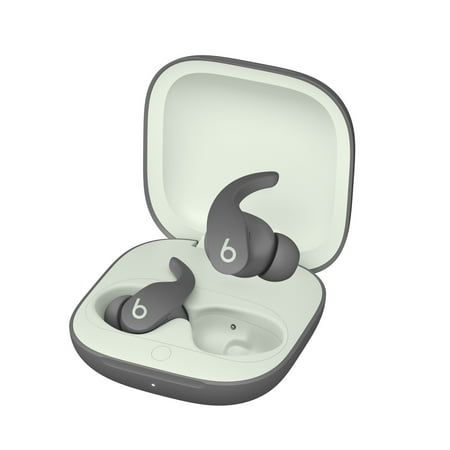 $159.95
$199.95
3 new from $159.95
7 used from $92.96
as of Aug 24, 2023, 8:02 PM UTC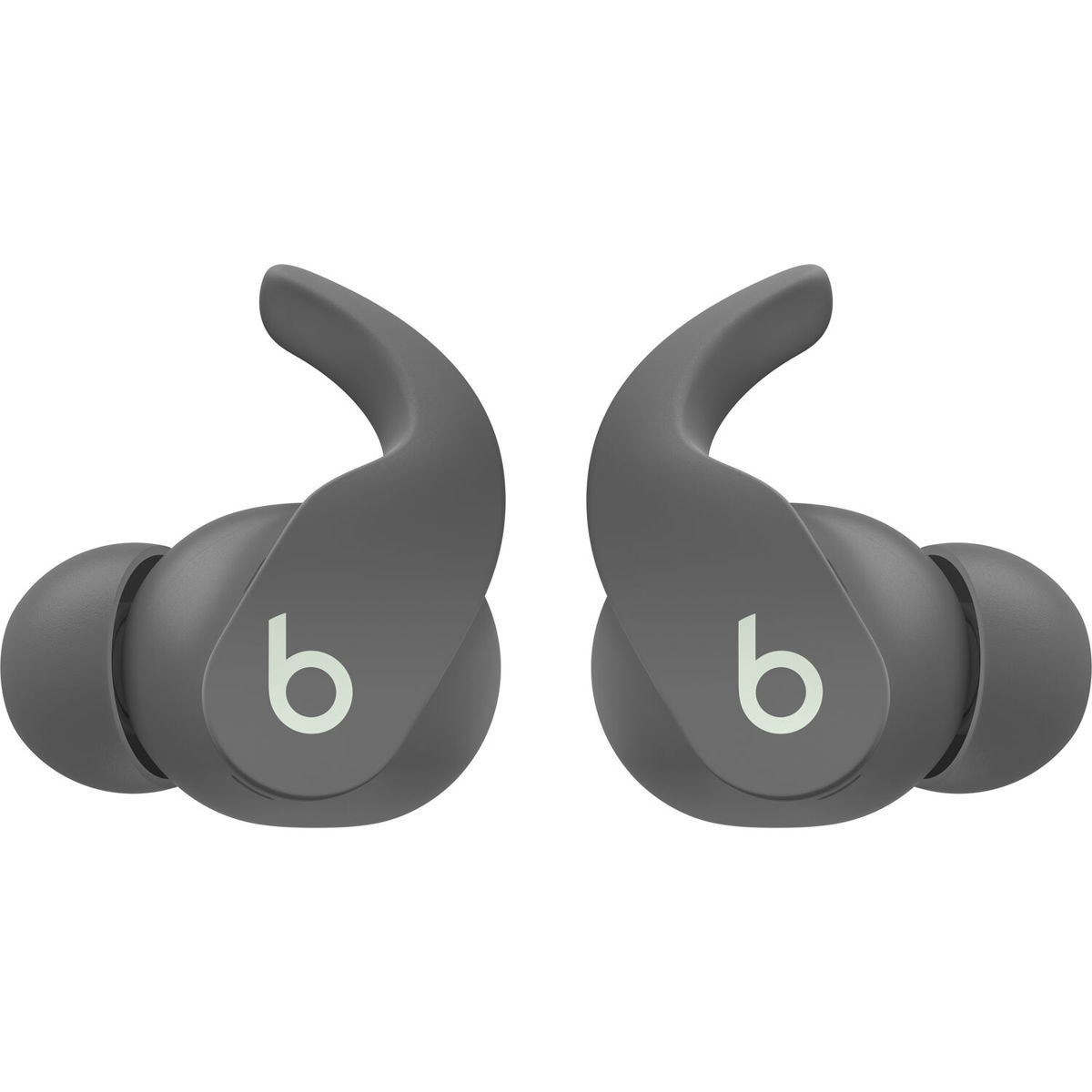 Source: Beats by Dr. Dre
We may receive a portion of sales if you purchase a product through a link in this article at no cost to you, though all opinions are our own. For more information, please read our ethics statement. Please note that pricing and availability are subject to change.
---
Powered by