We may receive a portion of sales if you purchase a product through a link in this article at no cost to you, though all opinions are our own. For more information, please read our ethics statement. Please note that pricing and availability are subject to change.
Dell's XPS 13 has established itself as the epitome of a traditional thin-and-light clamshell laptop. Boasting exceptional performance, a remarkable keyboard and trackpad, and a host of impressive features, the XPS 13 continue to captivate users. While it may seem premature for students to consider back-to-school preparations, it would be remiss not to highlight the current unparalleled discount on the 2023 Dell XPS 13. With a price reduction of $250, the school-ready laptop can be yours for just $849 (normally $1,099). Equipped with 16GB of LPDDR5 RAM, a 12th Gen Intel Core i7-1250U processor, 512GB of storage, and a USB-C to 3.5mm adapter, this deal offers an unbeatable combination of power and affordability.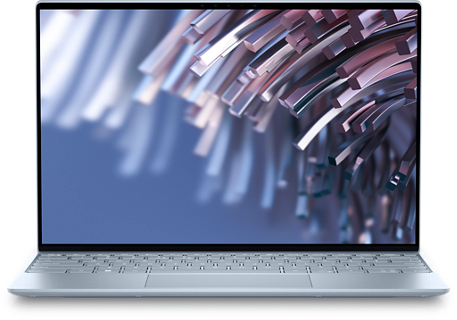 Catering to both high school and college students, the 2023 Dell XPS 13 comes highly recommended. With its outstanding price-to-performance ratio, it stands as a worthy contender to Apple's MacBook Air. Aesthetically pleasing and thoughtfully designed, the XPS 13 flaunts a stunning chassis, a 16:10 display, and a lightweight build that makes it a breeze to carry around campus. Even if you're not currently enrolled in a composition class, the XPS 13's impressive specifications make it an ideal daily driver for any individual seeking a reliable and versatile computing companion.
The Dell XPS 13 is powered by a 12th Gen Intel Core i7-1250U processor, ensuring that it can effortlessly handle demanding tasks while providing an exceptional user experience. With its generous 16GB of RAM, multitasking becomes seamless, enabling students to work on multiple projects simultaneously. The spacious 512GB of storage offers ample room for storing assignments, projects, and multimedia files, eliminating the need for external drives.
One of the standout features of the XPS 13 is its immersive 16:10 display. The laptop boasts a virtually borderless InfinityEdge screen, which maximizes the visual real estate and allows for a more engaging viewing experience. With a resolution of up to 3840 x 2400 pixels and a brightness level of 500 nits, the XPS 13 delivers vivid colors, sharp details, and remarkable clarity. Whether you're editing photos, watching videos, or researching academic topics, the XPS 13's display will leave you enthralled.
When it comes to portability, the XPS 13 excels. Weighing just a few pounds and measuring a mere fraction of an inch in thickness, this laptop is tailor-made for students on the move. Its compact form factor allows it to fit snugly into backpacks, ensuring effortless transportation between classes. The XPS 13's durability is equally impressive, with its premium materials and sturdy construction providing peace of mind against accidental bumps and drops.
The XPS 13 is not only a reliable workhorse but also an impressive entertainment hub. Its integrated Intel Iris Xe Graphics delivers smooth visuals, making it ideal for light gaming and multimedia consumption. Additionally, the XPS 13 offers an immersive audio experience, and the included USB-C to 3.5mm adapter ensures compatibility with a wide range of audio devices, enhancing your listening pleasure.
---
Powered by