We may receive a portion of sales if you purchase a product through a link in this article at no cost to you, though all opinions are our own. For more information, please read our ethics statement. Please note that pricing and availability are subject to change.
Ashampoo has released a new version of their backup application, called Ashampoo Backup Pro 16, which is completely compatible with the latest Windows 11 and has improved cloud support and full Windows Messaging integration.
Ashampoo Backup Pro 16 generates backups of every file type, including complete operating systems, in a secure manner. To prevent data loss, the program runs completely automatically in the background. Backups are a safe and dependable approach to recovering from a system failure.
Ashampoo Backup Pro 16 Price, availability, and features
The Ashampoo Backup Pro 16 is available for $49.99 (€49.99, £44.99, AU$69.99, CA$69.99), but during the offer period, you will get Ashampoo Backup Pro 16 only at $29.99 which will be ending on October 18th, 2021. Ashampoo Backup Pro 16 requires Windows 10, and Windows 11 to run the software, and also note that the software will not work on devices running with ARM processors.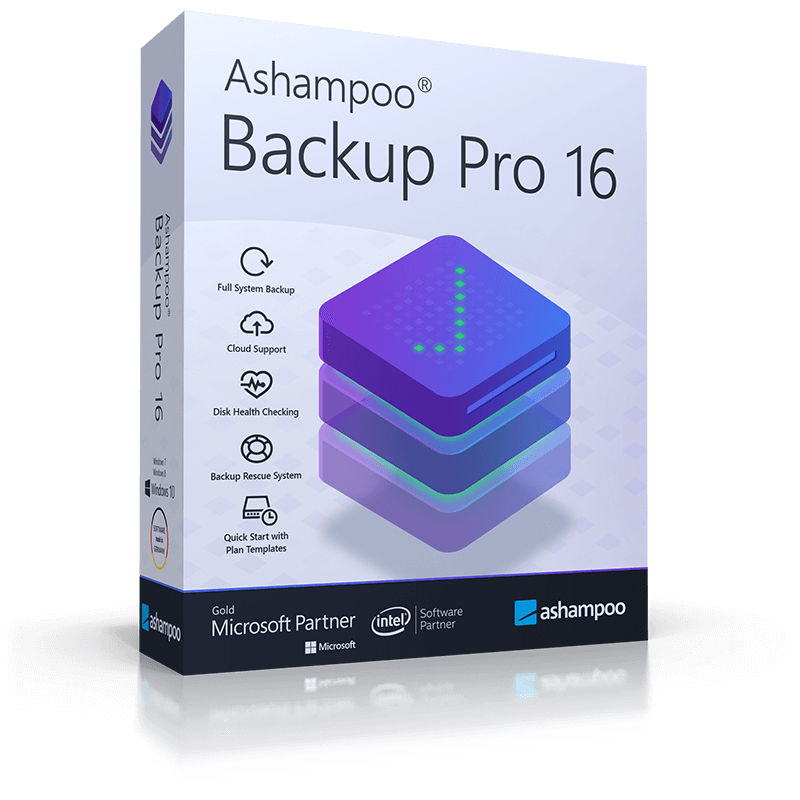 Ashampoo Backup Pro 16 is a complete backup solution for Windows that allows you to back up or restore any file, partition, or bootable operating system. In the case of hardware failure or virus infection on the machine, archives can be simply restored. Thanks to smart background technology that does not interfere with normal PC operation, backups can be created completely automatically.
Ashampoo Backup Pro 16 does this by monitoring the system load and only turning it on when enough resources are available. Four compression algorithms to choose from, as well as robust encryption, offer space-saving and safe backup archives.
Users have complete flexibility over where and how their data is stored, from traditional hard drives to online cloud services for optimal accessibility–this applies to both individual files and entire disc partitions.
Restoring archives can be done using either the software or Windows Explorer. If the worst happens and your system fails completely, the program's recovery system will still allow you to boot your computer and restore your backup without losing any data. It can be run from a USB flash drive or hard disc, or from an optical medium such as a DVD.
Ashampoo Backup Pro 16 constantly validates each operation during backups to avoid data inconsistency. This even includes disc drive health monitoring, with fast notifications if a drive is on the verge of failing. Ashampoo Backup Pro 16 is compatible with all recent Microsoft operating systems and is Windows 11 ready.
It also has a variety of presets that may be used to quickly generate backup plans for common tasks. The new Windows Messaging integration keeps users informed about their backups at all times. Furthermore, all cloud service interfaces have been redesigned to improve speed and security.
You can try the free version of Ashampoo Backup Pro 16 from here.
---
Powered by